This is a news update from FEMA, the Federation of European Motorcyclists' Associations.
FEMA's mission is to promote riders' interests, to defend riders' rights and to protect and preserve motorcycling throughout Europe and globally.
---
Why banning 'loud' motorcycles will not work in Tirol
FEMA's Dolf Willigers looks at motorcycle bans in Austria, and points out some flaws in the research that led to some drastic consequences for motorcyclists. From 10 June 2020 to 31 October 2020 some well-known roads in Austria will be closed to all motorcycles with a registered standing sound emission of more than 95 dB (A).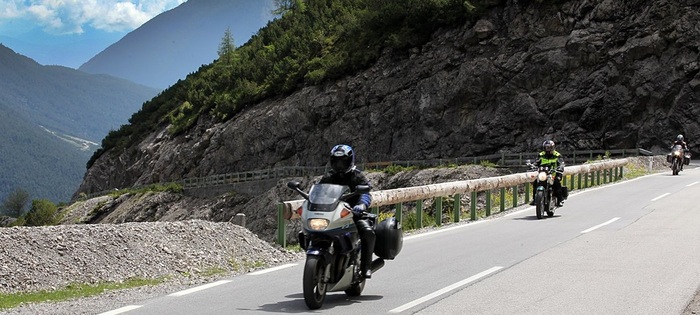 ---
Ride to Work Day – 15 June 2020
Is there finally a safer alternative to cable barriers?
Let's not fool ourselves: no crash barrier is really safe for motorcyclists, but smart designers are able to think of barrier systems that could improve motorcyclists' safety. FEMA talked to Roberto Impero, general manager at SMA Road Safety, the Italian company that developed and produces the Andromeda barrier, a so-called 'smart barrier'.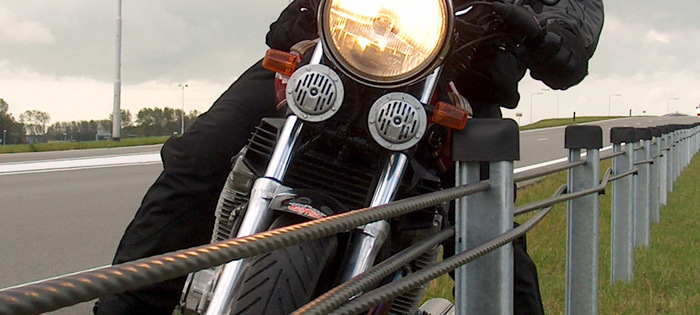 ---
FEMA supports the motorcycle industry's call for European help
The motorcycle industry wants to be able to sell Euro 4 bikes after 31 December 2020. ACEM, the European Association of Motorcycle Manufacturers, has asked the European Commission to extend the time to sell Euro 4-compliant motorcycles because of the COVID-19 situation. FEMA supports this request.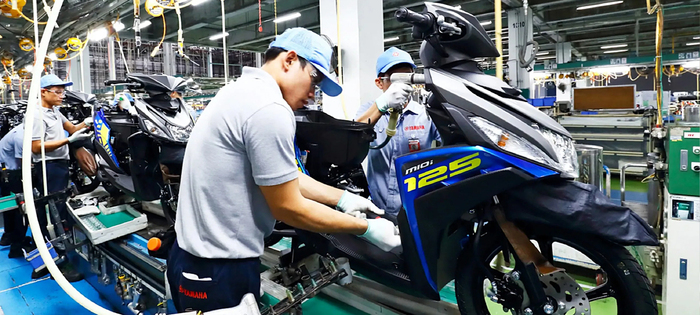 ---
Motorcycles will be the logical choice after Coronavirus
If we have to believe the experts, travelling will never be the same again. Even when the COVID-19 virus itself is under control, we have to take into account that the risk of contamination or a new wave of the pandemic for a long time, if not forever. For personal transport, powered two-wheelers will be the logical choice after Coronavirus, says FEMA's Dolf Willigers.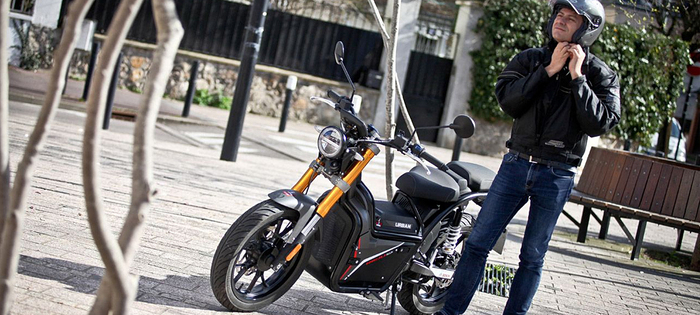 ---
Thank you to all the motorcyclists that have made a donation to FEMA recently. We are very happy to see that so many of you support our work for European motorcyclists.
You can make a donation to FEMA using PayPal or your credit card. Every donation is welcome, no amount is too small! Just go to our website and click on the donate button.
If you want to support your national motorcyclists' organization, find them on our website and join today!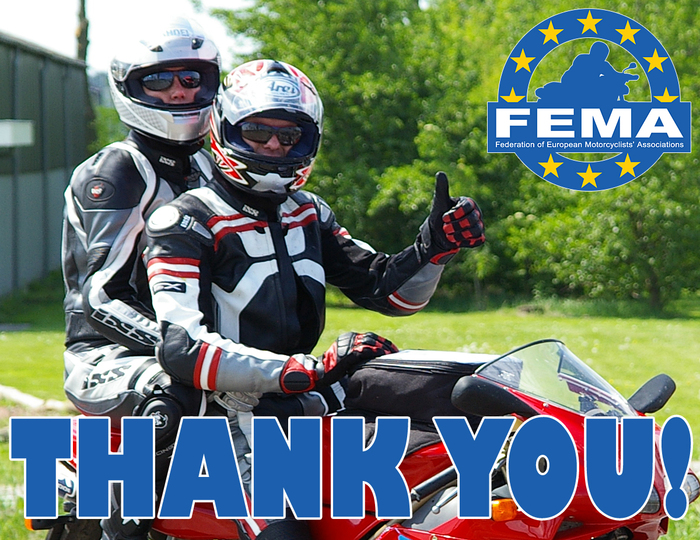 ---